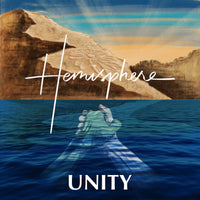 Unity Album
The second album in the 'American Dreams' trilogy (Power to the People releases in 2024). Arranged and mixed by Peter Sprague. Mastered by Bernie Grundmann.
Check it out, turn it up and take a journey with us! 
Order now
Blog and More...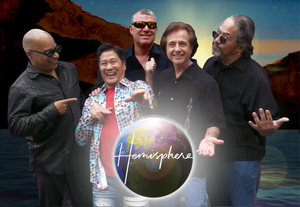 Unity Album Launches July 12th, 2022!
The Unity album is here! It's the second album in the 'American Dreams' trilogy (Power to the People comes out in 2024) The album features a live string quartet, as well as some of San Diego's finest talent as guest artists.
Hemisphere performs the album concert titled 'ART+DANCE' at Humphrey's Backstage for two nights, October 21st and 22nd. Tickets are at Ticketmaster (search events for 'Hemisphere Humphrey' to find it. see button at bottom). Come and see the show, we are going to blow the roof off the place!
Hemisphere is:
Rob Shinno - Lyrics, Guitar, Vocorder, Vocals
Don Bowman – Vocals, Lyrics, Sax, Arrangements
Michael McQuilken – Drums
Max Zape – Keys, Soundscapes
Nathan Brown – Bass and Groove
Produced by Rob Shinno
Arrangements, Engineering and Mix by Peter Sprague
Mastered by Bernie Grundmann
Special thanks to our guest artists:
Rebecca Jade - Backing vocals and solos
Leonard Patton - Backing vocals
Janet Hammer – Backing vocals
Janice Edwards – Backing vocals
Donna Larsen - Backing vocals
Allison Adams Tucker – Backing Vocals
Peter Sprague – Guitar solo on 'The One'and string arrangements
Tommy Aros - Percussion
Chris Klich - Sax
Paul Seaforth - Trumpet
Jason Tipp - Keys
Artwork - Corey Johnston
Video - Sam Sprague
More info: hemisphereband.com
Ticketmaster to the Show!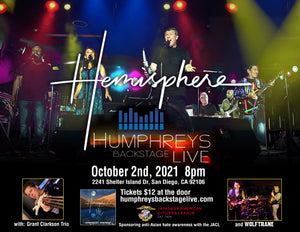 Live at Humphrey's BackstageLive - Oct 2nd, 8pm PT

"Promoting the spirit of unity, diversity, and equality, Hemisphere features openly gay members Rob Shinno (guitar, vocoder) and Don Bowman (vocals, sax), as well as Mike McQuilken (drums), Nathan Brown (bass), and Max Zape (keys). The band draws on rock, pop, jazz, fusion, and metal for inspiration and has played at prestigious events such as the Newport Beach Jazz Festival. Tracks from their new album American Dreams, nominated Best World Music Album at the San Diego Music Awards, have scored over 400,000 YouTube views and streams since the October 2020 release date. It includes guest players such as Grammy winning drummer and percussionist Tommy Aros (Fattburger), singers Rebecca Jade (2020 SDMA Artist of the Year) and Leonard Patton, trumpeter Derek Cannon, and a guitar solo from Patrick Yandall. Local jazz star Peter Sprague served as engineer and mixer, and the album was mastered by Bernie Grundman (Steely Dan, Michael Jackson, Prince). A video is streaming online for the album track "America," shot during the pandemic lockdown using social distance precautions, and an American Dreams collector's CD edition is available with a 16 page pamphlet of liner notes, images, and lyrics. The band recently booked three nights at the 2022 South By Southwest music festival. Their album release party happens at Humphreys Backstage on October 2nd, for a bill that includes the Grant Clarkston Trio and Wolftrane."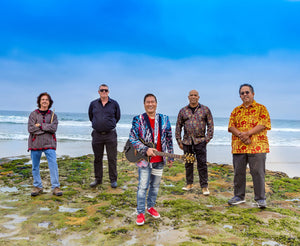 About the band...
The band features Don Bowman on Vocals and Sax, Mike McQuilken on Drums, Nathan Brown on Bass and Max Zape on Keys and Rob Shinno on Guitar and Vocorder.
Click for Band Info.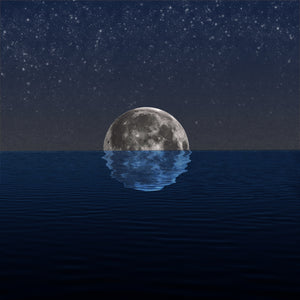 AD2020 Guest Artists
Guest artists for the American Dreams album include: Tommy Aros (percussion), Rebecca Jade (backing vocals), Leonard Patton (backing vocals), Derek Cannon (trumpet) and Patrick Yandall (Guitar).
Lyrics by Rob Shinno | Don Bowman
Visit Friends of Hemisphere
Previous Releases - Available Now
"Hemisphere does that rarest of things – make music which is both eclectic and controlled. The former term is generally applied to music which is wild and wide-ranging, the latter to music which is "in the pocket," as the saying goes. The result is fascinating mainly because it doesn't really fit neatly into any genre or scene, doesn't follow any fad or fashion. Neither does it sound as if it belongs necessarily to the past nor the future. Maybe that is what they call timeless music. And timeless music is not a bad badge to wear on your sleeves."

Dave Franklin - Dancing with Architecture
"A post-modern take on pop gives Hemisphere a timeless, almost Stereolab-like quality in terms of execution. ...Their commanding presence feels absolutely incredible to behold. Letting things expand up into the infinite further adds to the captivating quality. Impeccable storytelling with a poetic flair ensures that the listener is drawn further and further into their carefully crafted world. "

Beach Sloth Music
"The expressive and evocative vocal performance in the release recalls the likes of Morrissey, David Bowie, and Depeche Mode, to mention but a few iconic acts. In the chorus, the female backing vocals add a textural layer that makes the poignant lyrics punchy and memorable."

Bandcamp Music